Quote now!
Odoo ERP software factory and distributor in Mexico
We have a very clear objective: Build, operate and optimize the administrative tools for your business. We have 10 years of experience in implementations with Odoo ERP (before OpenERP) and more than 15 years in different platforms technological both software and infrastructure. No matter what the need is, our experts will give you a solution.
At QUADIT we have facilitated implementations in Guadalajara, Monterrey, Mexico City, Querétaro as well as in Guatemala City and Madrid. Therefore we have the experience and maturity that allows us to provide the best solution for your company.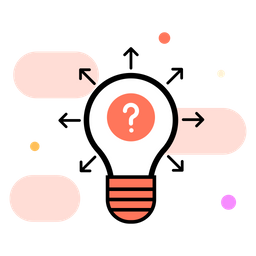 Our work methodology is versatile, so you can choose between a on-demand implementation scheme or a classic implementation. We seek continuous improvement and closely accompany our clients, offering reasonable prices.
¡Verifiable success stories!
TIME NEVER COMES BACK
It´s time to grow and this is the perfect time.
Free Demo!
Odoo ERP modules
¡The administrative tool that your company needs!
Purchases
Request for budgets, tenders, purchase orders as well as the configuration of alerts and reorder points.
Warehouses
Manage multiple physical warehouses and logical locations, up-to-date inventory valuation, barcode integration, and more.
Sales
Administration of the different sales channels in your organization from the point of sale to the distribution of goods with eCommerce, as well as the management of initiatives and opportunities by integrating the CRM module.
Accounting
Electronic accounting 1.3, CFDI invoicing 4.0 for versions ranging from Odoo ERP 12.0 to Odoo ERP 15.0 in its Enterprise or Community modality.
MRP
Automatically creating production orders upon confirmation of a sale, bill of materials management, and waste management and quality assurance.
E-commerce
We integrate the best technologies to your online store. With the help of our partners. ( Conekta or Mercado pago ) we make the shopping experience on your site outstanding.
Develop
We have a team of experts in software development, with a high level in Python and the Open object framework, which allows adapting Odoo ERP / CRM quickly and efficiently.
Consultancy
We have more than 8 years of experience in consulting for implementations of the ERP Odoo in Mexico (formerly OpenERP). This experience allows us to reduce time and cost to the time to implement ERP.
Support
It is a service available to our clients for consulting software procedures, we have specific services such as: parameterization, correction and optimization of the tool.
Migrations
Through this service we ensure the continuity and growth of the organizations in addition to the satisfaction of our clients , allowing them to have the latest version of ERP Odoo.
A user is defined as an employee or supplier who has or will have access to Odoo in create and/or edit mode. External users (such as customers or vendors who are users of the portal) do not count in the number of users. For example:
An employee who reports their expenses or hours is counted as a user.
An account of third parties that Odoo uses to work on your numbers will be counted as a user.
Customers and suppliers who have access to their invoices online will NOT count as users.
Visitors to the Odoo website will NOT be counted as users.
Includes server access, regular backups, excellent security. The policy has been improved to benefit from new functions, according to your budget.
Acquire access to our help by e-mail or telephone. Our support team is available Monday through Friday from 9:00 a.m. to 6:00 p.m., in Spanish.
Some apps are built on top of others, so those apps require their parent app to operate. For example, the e-commerce application depends on the website application. In order to activate the e-commerce application, you must also install the website application to inherit the functionalities of your superior application, you will pay one or the other depending on the official Odoo quoter at Odoo Pricing
Using Odoo Online you can download a backup of your database at any time, through the control center. You control your data!
Our cloud infrastructure runs on the latest version of Odoo, with regular updates. On-premise users must use the latest stable version of Odoo. If you would like to switch from Odoo Online to Odoo On Site, the best time to make this switch is right after the release of the new stable version.
Odoo also offers a service to help you switch from Odoo On-premise to as long as you pay for your licenses, if your local database uses the latest secure version. For more details or questions, feel free to contact us.
Fill in the form and a consultant will recommend one according to your needs. Based on experience with previous projects, we recommend the Business pack so that 80% of customers can successfully use Odoo for the required scope, with just one Success Pack.
The most common reasons a customer would purchase an extra Success Pack for their initial implementation are data import issues (due to disorganized data or an abnormally large volume of data to import) or the need for additional training to employer prior to the execution of the implementation.
Some customers may choose to purchase an additional Success Pack after implementation, because they want to make their solution evolve with the growth of the company quote with us now!.
Of course! Our support team is available to guide you through the implementation, to set your Odoo usage domain based on how you plan to manage your emails using the same domain name.
Some applications in Odoo are free such as Survey, Discuss, Notes, Chat and Employees. Other applications are grouped in others such as Blog, Forum, Live Chat and Slides within the Website application and do not appear on this page. If you require more detail, contact us so that a consultant can recommend which is the best option for your business.
The real costs to maintain an Odoo implementation are NOT the licensing costs, the costs of an implementation are independent of the purchase of licenses the cost of an implementation includes services by the provider such as They are labor costs, for example: technical assistance, updates, development of special modules, server maintenance, database or pre-existing code and/or also periodic backups.
Odoo ERP community edition does not expire at the moment and is for an unlimited number of users, as long as you do not install Enterprise applications and do not require provider services such as consulting or module development
The work scheme that we recommend is that of development or consulting by packages hours since it allows minimize risks, make the most of time and get to know your next provider without having to invest a large amount of money from the beginning. With this you can purchase packages of hours ranging from 10 to 80 hours depending on your needs. needs.

Or if you wish, you can quote a closed project with the certainty that the team is qualified for the task(s) you need.
Demo
Try Odoo ERP for Mexico and see for yourself that it has everything you need to manage your business.
Credentials
User:
demo@example.mx
Password:
demo
Go to site
You imagine it, we make it possible
Odoo ERP ( Frontend and Backend ), Websites, CMS Wordpress, Node JS , Vue JS, Programming and adaptation of plugins and / or modules, Responsive web design, Programming, HTML , CSS, PHP, Javascript , jQuery, Python , among others.
CUSTOMERS
Thank you for your trust!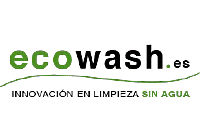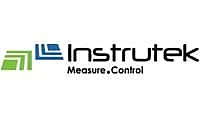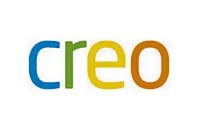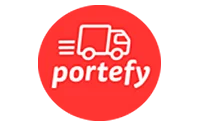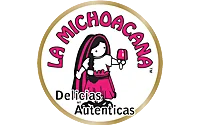 Contact us
How can we help you?
Let's take action, take charge and take down barriers to your success!